.
2023 LECTURE SERIES:
Symbiotic House
at The Kampong

Invited speakers are collectively engaged in creating and understanding a different type of architecture:

An architecture for other species,
for ecological ongoingness,
for equitable green business development,
for organicism,
for material futures.

This lecture series will introduce their unique practices to a Miami audience. We're thrilled to co-present this programming with The Kampong, which brings together tropical modernism, horticulture, and Miami history, while providing an intimate space for thoughtful conversations.

6 separate events will be organized throughout 2023, with each speaker giving an hour presentation, with 20 minute discussion.


Dates & Speakers


SPRING 2023 SPEAKERS:

March 23rd: Joyce Hwang
April 27th: Daniel Ayat
May 25th: Mamoun Nukumanu

WINTER 2023 SPEAKERS:

November 16: Metabolic Studio
December 14: Naomi Davis
January 18: Jessica Martin


ABOUT THE KAMPONG:
Located on Biscayne Bay in Coconut Grove, Florida, The Kampong contains a fascinating array of tropical fruit cultivars and flowering trees. Named for the Malay or Javanese word for a village or cluster of houses, The Kampong is the former estate of Dr. David Fairchild, the famed botanical explorer who traveled throughout Southeast Asia and other tropical regions collecting exotic plants he introduced to the U.S. Today it is operated by the non-profit National Tropical Botanical Garden (NTBG). The Kampong serves as the mainland campus for NTBG's educational courses, as a living classroom used by universities and colleges for botany and horticulture courses, and is a popular spot for plant enthusiasts of all ages.
---
Fall/Winter Speakers:
(Get Tickets Here for all three lectures)
Thursday, November 16th , 2023 | 6:30 p.m.
Metabolic Studio (Lauren Bon and Maurício Chades)
Unsealing the Earth and Letting Her Breathe


Join Symbiotic House at the Kampong on Thursday, November 16th, as we welcome visiting artists Lauren Bon and Maurício Chades of Metabolic Studio. Metabolic Studio is an interdisciplinary art and research hub based in Los Angeles, CA. Directed by Lauren Bon, the studio operates with a mission to explore and address critical social and environmental issues through art interventions and innovative projects aimed at reparation. Lauren will present Metabolic Studio's ongoing project
Un-development 1
, which is a regenerative earthwork created by unsealing tarmac, dismantling concrete, and letting the land breathe on a one-acre vacant lot adjacent to the Los Angeles River. Through the concept of un-development, the project proposes breaking away from conventional urbanization practices and dismantling structures that suffocate living systems. Utilizing rainwater capture, solar energy, salvaged logs and floodplain material,
Un-development
envisions a city that embraces the natural processes of decay, abundance, and interconnectedness, revitalizing the relationship between the city and its environment.
At 6:30, prior to the lecture, Maurício Chades will present a screening of his video work G
reen Cemetery
. Maurício is an artist and filmmaker from Brazil, working currently as a visiting artist at Metabolic Studio.
Green Cemetery
is a garden and a film that originated when Maurício and his mother Lavina relocated to Alto Paraíso de Goiás, in the heart of the Cerrado, the most biodiverse savanna biome on the planet. Despite its ecological significance, agribusiness and monocropping are destroying the Cerrado, depleting the soil and eradicating biodiversity. In the film, Lavina retires and fulfills her dream of purchasing her own home. Faced with weathered soil where not even grass can grow, she plants an agroforestry garden, offering each seedling and seed as a tribute to a loved one.
Thursday, December 14th, 2023 | 6:30 p.m.
Blacks in Green (Naomi Davis, with Nuri Madina and David Yocca)
The Sustainable Square Mile

Join us for an evening conversation with Naomi Davis, Founder & CEO of Blacks in Green, an environmental justice and green community economic development organization based in West Woodlawn, Chicago. Naomi's work with Blacks in Green is informed by her heritage as a proud granddaughter of Mississippi sharecroppers who – like 7 million others – voted with their feet and moved "UpSouth" for freedom and economic opportunity during the Great Migration. Naomi believes Black communities can thrive by recreating the walkable villages of the Great Migration era, while also embracing the transition to a clean energy economy.
Joined by Nuri Madina (Sustainable Square Mile Director) and David Yocca (Green Infrastructure Director), Blacks in Green will present their work regarding the Sustainable Square Mile, their signature program for Black community development. This unique whole-system approach for whole-system problems is designed to increase wealth and wellbeing in the context of a changing climate.
The Sustainable Square Mile concept embodies BIG's 8 Principles of Green Village Building, from neighbor-owned green enterprises to locally produced clean energy. Building on the "Grannynomics" values of the proud, hard-working Great Migration families who started businesses, bought homes, and kept dollars circulating in this neighborhood, BIG is growing specific economic sectors within their West Woodlawn pilot project.
With our neighbors in West Coconut Grove and Little Haiti facing the increasing pressures of Climate Gentrification, we're proud to invite Blacks in Green to discuss how their resilience and adaptation work in Chicago can help inform our visions of a more ecologically and economically equitable Miami.
Thursday, January 18, 2024 | 6:30 p.m.
Jessica Martin
Earth as Architecture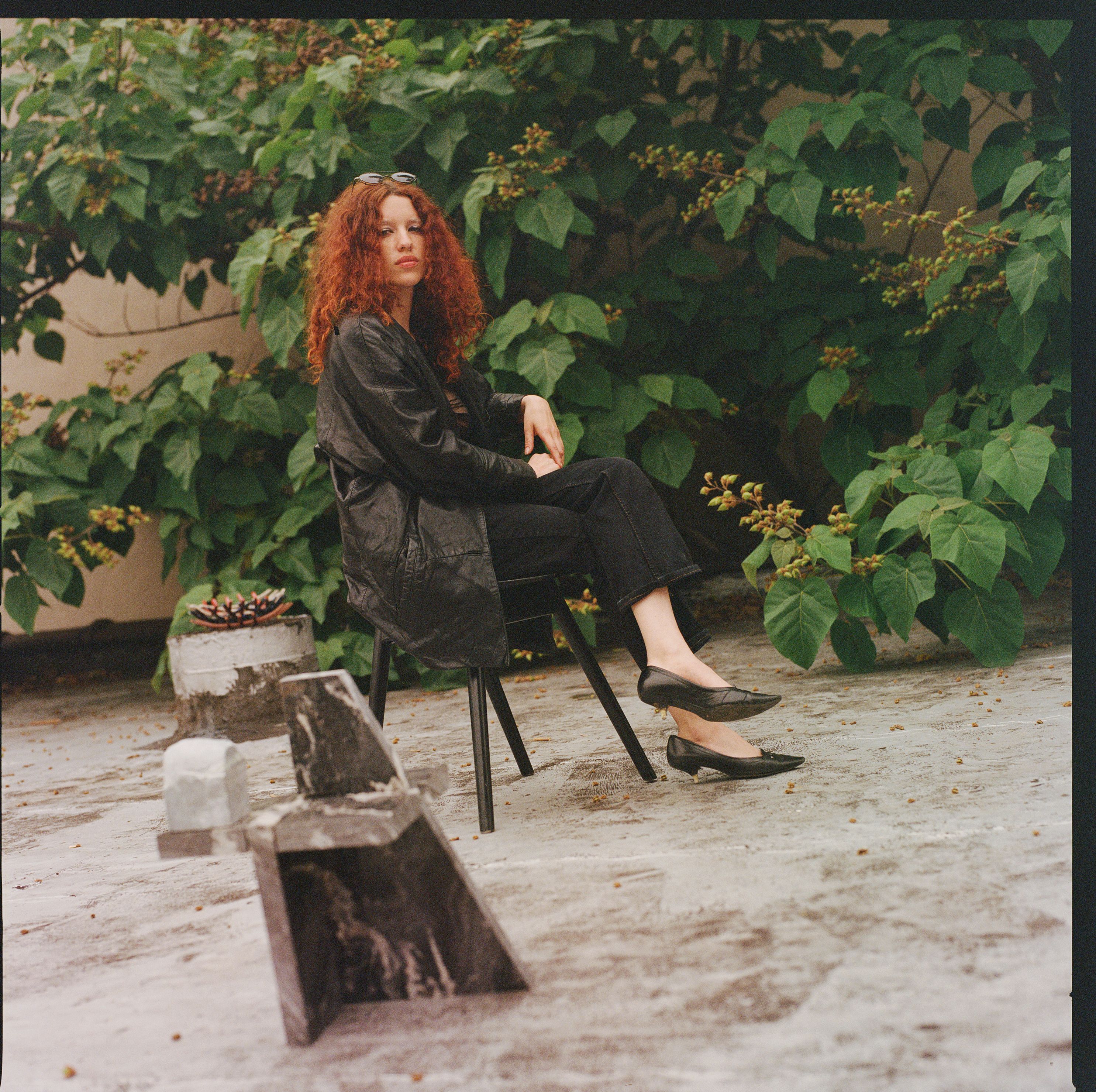 Jessica Martin uses the tools of design and architecture to explore natural and unnatural material processes. Born in Santa Clara, Cuba, Martin was raised in Miami, Florida. She currently lives in New York City. Investigating and interrupting the life cycles of minerals and other matter by working directly with the earth as well as industrial suppliers, Martin is interested in the creative and functional reuse of material. She employs various techniques of art, craft, and technology, including joinery, computer programming, and material synthesis.
Cinders
(2021), Martin's architectural thesis project for her M.Arch at The School of Architecture, is an ephemeral, experimental shelter located in Yavapai County, Arizona. Designed as a refuge for humans, animals and plants,
Cinders
is an examination of the Chaparral desert ecosystem, its geological structures, aesthetic formations, and cosmic timescales, from conception to decay.
Cinders
was shortlisted for a Dezeen Award and mentioned in places like Wallpaper and The Architect's Newspaper. Besides her solo work as an artist, Martin's practice includes collaborative endeavors including CUBE, a project of curatorial and design work revolving around electronic music. Martin's work has been exhibited in venues such as Design Miami, JONALDDUDD, Tile Blush, MOCA North Miami, and elsewhere.
---
Spring Speakers:

March 23rd: Joyce Hwang
Design for the Collective
How can architects design the built environment to incorporate and nurture nonhuman habitat conditions? How might we consider flora and fauna, not only as part of our ecosystem, but also part of our communities? How do we design for the 'collective,' beyond human stakeholders? Reflecting on these questions, Joyce Hwang's talk will focus on the work of her creative practice, Ants of the Prairie, which has been exploring questions of ecological thinking, species conservation advocacy, and climate justice for nearly two decades. The discussion will address strategies for sustainable design to expand the consideration of animals, not only in terms of their important roles as "ecosystem services," but also the potential toward agendas of spatial experience, care, ethics, and identity.
---
April 27th: Daniel Ayat The Symbiopolitics of Everyday Life: The Body-Politic as Exquisite Corpse
Daniel Ayat will trace the long history of how and why the body and the city have been co-constructed. This reassessment of the relevance and potentials of this notion in the 21st century will insist upon the political significance of the organization of the city and reframe how the paradigms of health and wealth are defined. By problematizing some of the underpinning tenets of ecological and economical thought, this discussion will aim to explore the ethics of how we participate (or not) in the representations, perceptions, and expectations of how we practice everyday life and of how we might collectively begin to situate its risks as a historical problem.
---
May 25th: Mamoun Nukumanu
Mamoun Nukumanu explores symbiotic co-creation with earth beings. He is focused on becoming-with trees through the creation of site specific sculptures utilizing local materials. We dream reality into being, and Mamoun's dream is a reality composed of multilayered living infrastructures that unify human and environmental health in the creation of symbiotic harmonies. The intensification of anthropogenic influences on the biosphere calls for the creation of new mythologies grounded in symbiopoiesis, the interwoven co-formulation of self and world through mutual recognition and entanglement. Mamoun's work explores biomaterials, ranging from fungal mycelium, bacterial cellulose, and microalgae, to living trees. Through the formation of rituals that recognize the life force of the organisms with which he collaborates, an art piece emerges as a conversation between beings, a symbiotic dalliance, through which both self and other are remolded. He is currently beginning on a journey to form a dialogue with trees through the conception of evolutionary architecture that grows alongside its human inhabitant.